Frequently Asked Questions
Frequently Asked Questions

How long can I keep my LAINO products after opening?
In order to guarantee your use of LAINO products in the best conditions, we indicate a PAO (Period after Opening) on the products. This symbol represents a box with an open lid and a figure (or number) followed by a "M" that indicates the number of months of the recommended shelf life of the products during which they can be used under the best conditions after their opening. For products that can be conserved at least 30 months from their date of manufacturing, the PAO is not mandatory. In order to ensure the perfect preservation of your LAINO products, it is best to close them after use and not transfer them to another container.
Are LAINO products tested on animals?
LAINO products (finished products and ingredients) are not tested on animals.
Since September 2004, cosmetic regulations prohibit the testing of finished products on animals. And ingredients used in the composition of cosmetics can no longer be tested on animals since March 2009. Today, no supplier of LAINO ingredients tests its products on animals. Tests which are essential are carried out via standardised replacement methods that do not require testing on animals. That is why LAINO certifies that its formulae are not to be tested on animals.
How are the ingredients used in the formulae chosen?
To manufacture our formulae, we only use ingredients that are recognised by European cosmetic regulations. The safety and effectiveness of products are ensured by perfect knowledge of the raw ingredients used. As a priority, we select naturally sourced ingredients that have already proven their effectiveness in the past. The detailed composition of our products is available on each product sheet when clicking on the "Composition" tab. You can also consult the history and benefits of our main ingredients in the "Our ingredients" section.
Are LAINO products free of parabens?
All LAINO products are free of parabens and phenoxyethanol. As a precautionary principle, LAINO has decided to remove them from all of its products and replace them with other preservatives, their toxicological risks having been fully assessed. If you want to find out more, the detailed composition of all our products is available on each product sheet when you click on the "Composition" tab.
Do your deodorants contain aluminium chlorohydrates?
LAINO deodorants have been formulated without aluminium chlorohydrates as a precautionary principle.
What does hypoallergenic mean?
A product is hypoallergenic when it is formulated to minimise the risk of allergic reactions. It does not contain any known allergen. But, above all, it must have been tested according to a standardised protocol in order to verify its tolerance. This is the case for several of our products. You can find this information on each product sheet.
Why is it so important to moisturise the body?
Moisturising skin is a daily health and beauty routine that should become instinctive. Applying a moisturiser on your body every day favours the skin's softness, smoothness and elasticity for a long time and helps to protect it against the first signs of ageing.
What can I do for my extra-dry and atopic skin?
Extra dry skin does not produce enough lipids to protect itself and maintain its hydration naturally. The skin cells lose their ability to retain water. The skin barrier does not plays its protective role any longer. The skin feels tight, stings and is uncomfortable. In some cases, extra-dry skin shows signs of atopy. Atopic skin is characterised by excessive dryness that may appear as red eczemous red patches, itchiness, inflammation and even oozing. This type of skin is linked to genetic or environmental factors. Therefore, opt for fragrance free and hypoallergenic products and adopt the right habits (wear cotton clothes, moderate bath or shower temperature). For extra dry skin with an atopic tendency, LAINO has specifically designed the Intense Nourishing Care with extract of olive oil and vitamin E.
What can I do for my dry skin?
Dry skin is characterised by a feeling of discomfort, itchiness and tautness. It is also often skin that is more sensitive to external factors. Skin lacking lipids reacts more quickly and is less well protected. Therefore, it requires an appropriate protective care treatment. Specifically for dry skin, Laino has developed Comfort Nourishing Milk with Shea butter, Hibiscus flower and ORGANIC sesame.
How is dehydrated skin recognised?
Dehydrated skin is skin that lacks water. It feels taut from time to time after a shower or during winter. Dehydrated skin feels rough. Its structure is healthy, it just needs to be moisturised a little more (or better) in order to make up for its lack of water. It is recommended to take care of dehydrated skin with the right moisturising hygiene and care products. Favour fluid textures that penetrate the skin quickly rather than rich textures. For dehydrated skin, Laino has specifically developed a range of care products with extract of apple pulp.
What is the difference between a deodorant and an antiperspirant?
Deodorant is often confused with antiperspirant. Deodorants help to mask the smell of perspiration and reduce the quantity of underarm bacteria thanks to ingredients such as perfume or alcohol, but do not contain aluminium salts. Antiperspirants add the ability to reduce underarm perspiration to the deodorant function and contain aluminium salts. In all cases, deodorants and antiperspirants are designed to let the skin breathe. Thus, LAINO offers a range of 24-hour deodorants free of aluminium chlorohydrate, parabens and phenoxyethanol.
Why are LAINO products not "ORGANIC"?
LAINO has opted not to use organic ingredients only which would mean that it would be unable to use certain ingredients that are key to the effectiveness of a cosmetic formula and to product conservation. Furthermore, LAINO is committed to offering good quality products at a retail price that is accessible to all women.
Are LAINO products safe?
LAINO products guarantee optimum safety. LAINO is a brand of Gilbert pharmaceutical Laboratories. All of LAINO's products are developed in a pharmaceutical environment (except Aleppo Soap). LAINO products undergo a series of tests before being sold (effectiveness, tolerance, toxicity and stability tests). We carry out consumer tests and user tests in order to ensure the satisfaction of a large range of consumers before a product is released on the market.
How many times a day should I apply the treatment to my hands?
You can apply an appropriate moisturising treatment several times a day. This will help to moisturise* and nourish the skin and help to protect it against the first signs of ageing. For you, LAINO has developed the Pro Intense Hand Cream with Shea butter and beeswax, ideal for dry hands all year round.
How many times a day should I apply the treatment to my lips?
You can apply a moisturising treatment several times a day. Indeed, this will prevent your lips from drying out and becoming fragile as a result of external factors and they will be even more nourished, soft and supple. For you, LAINO has designed a range of fruity and colourful lipsticks in order to combine pleasure with care all year round.
Is the LAINO brand committed to associations?
LAINO has been a partner of La Rochambelle since 2007. This event held in Basse-Normandie is the second women's race in France. It aims at combating breast cancer effectively by paying 50% of the total of the registration fees to two local associations: Mathilde and the Espace de Rencontres et d'Information (ERI) at the Centre François Baclesse. This intense moment of sport, conviviality and solidarity is a huge success every year.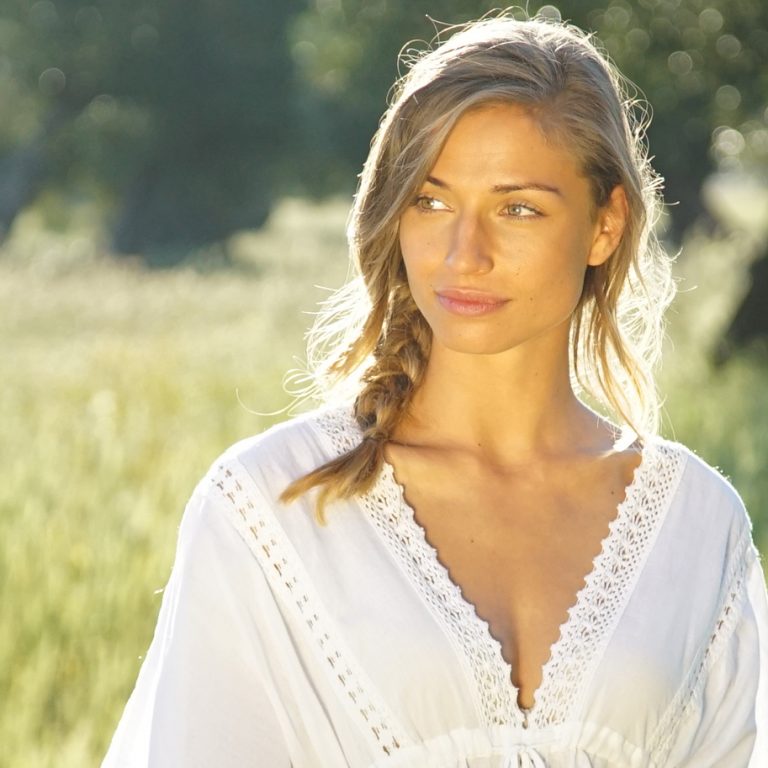 Back to top